As an Amazon Associate, we earn from qualifying purchases.
Although the fried bologna sandwich is not everyone's cup of tea, it was a childhood staple for me growing up. As a latchkey kid, it was something easy to make right after school to tide me over until dinner. And fried bologna is head and shoulders better than cold bologna. Back then, we only had a skillet to fry the bologna. These days, you can use an air fryer to fry your bologna.
One of the things that I like about fried bologna is the flavor that comes from the searing in the pan. As anyone who has fried a slice knows, the bologna puffs up in the middle like a bubble so that part doesn't char.  When making air fried bologna, the entire piece of bologna is browned evenly, which means MORE FLAVOR.
The trick is to make a few cuts in the bologna slice like you see above. Not all the way to the middle or the edges, but just enough to keep the slice flat and help maintain the shape while cooking. You'll find that air fried bologna sandwiches are just as tasty as the ones you ate as a kid.
Fried Bologna
Fried Bologna in the Air Fryer
Keyword:
Air Fried Bologna, Air Fryer Bologna, Fried Bologna in the Air Fryer
Ingredients
Fried Bologna Ingredients
Instructions
Fried Bologna Instructions
Preheat the air fryer to 400° F | 204° C

Slice a cross pattern in the middle of your bologna pieces, but not sliced to the edges. This will help the bologna to flatten out and brown all over, the cross will allow the steam to release, and help maintain the shape of the slice.

Air fry at 400° F | 204° C for 3 minutes, flip the bologna slices over, and air fry for an additional 3 minutes.

Plate with bread and sandwich fixings and enjoy!
If you liked this post, try one of these:
Tools used in this recipe: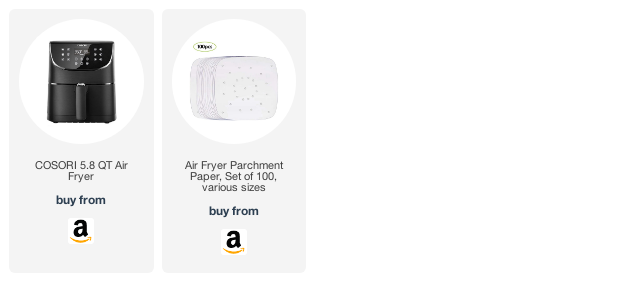 Amazon and the Amazon logo are trademarks of Amazon.com, Inc, or its affiliates.