As an Amazon Associate, we earn from qualifying purchases.
Every time I go to a ballpark or a fair, I seek out the giant soft pretzels. Warm soft pretzels with lots of salt are my thing, and although some like their soft pretzels with mustard and some like them with cheese, we can all agree – soft pretzels rock.
Frozen Soft Pretzels
I've walked past these a few times in the frozen food section of my local Kroger. This time, I made an "executive decision" and threw a box into my cart. Super Pretzel makes some really good products: from their cheese-filled Soft Stix, to the Super Pretzel Soft Pretzel Bites, and Pretzel Dogs (mini corn dogs, but with pretzels – yum), they have the pretzel category thoroughly covered.
So, here are the details – how long and at what temperature can you air fry frozen soft pretzels?
Frozen Soft Pretzel in an Air Fryer
Air Frying a Frozen Soft Pretzel
Keyword:
Air Fried Frozen Pretzels, Air Fryer Frozen Pretzels, Frozen Pretzels in an air fryer
Ingredients
1

frozen soft pretzel

oil
Instructions
Frozen Pretzels
Preheat your air fryer to 320° F | 160° C

Lightly brush or spray any light oil on your pretzel, this will help keep the pretzels from turning into a brick. I used the same butter-flavored oil that I typically add to my popcorn.

Air fry your pretzel for 3 minutes at 320° F | 160° C.

Place the pretzel on a plate, lightly brush on water or oil, and sprinkle on salt to satisfaction.

NOTE: Not all air fryer brands are consistent with temperatures. If your pretzel is still frozen, add time in short increments; if it is burning, reduce heat.
Try one of these frozen food air fryer recipes:
Tools used in this recipe: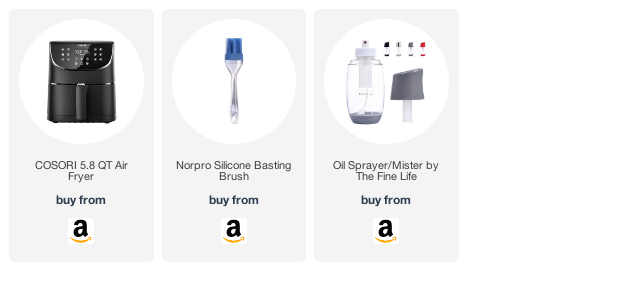 Amazon and the Amazon logo are trademarks of Amazon.com, Inc, or its affiliates.