As an Amazon Associate, we earn from qualifying purchases.
Whether you have children, are hosting a casual party, or just love finger food, then you've probably cooked frozen pizza rolls. These tasty, bite-sized mini-pizzas are a delicious party favorite no matter how they're prepared, but you haven't experienced them at their best unless you've air-fried pizza rolls with an air fryer.
Oven/Microwave Prep vs. Air Frying Frozen Pizza Rolls
Because preparing food in a deep fryer is unhealthy, most adults preparing pizza rolls typically choose to bake them in the oven or prepare them in the microwave. However, even when baked at a high temperature and turned half-way through, the pizza rolls often come out with a soggy, uneven finish. When heated in the microwave, pizza rolls will be heated through, but they'll have a limp, rubbery finish that will give them an unappealing, gummy texture. They still taste okay, but wouldn't it be better if they were cooked all the way through with a crisp, golden finish?
That's where the air fryer comes in.
Cooking Pizza Rolls in Air Fryer
Since no oil is needed for cooking pizza rolls in an air fryer, you can prepare these with no added fat or calories. An added bonus is that the air fryer will save at least 15 minutes since there is no need to preheat first. Plus, these pizza rolls are cooked to perfection in only seven minutes, which makes using an air fryer more appealing than the deep fryer, oven, or microwave.
Try one of these frozen food air fryer recipes:
Frozen pizza rolls in the air fryer
Prepare perfect pizza rolls in your air fryer in minutes
Keyword:
Air Fried Pizza Rolls, air fryer pizza rolls, Frozen Pizza Rolls in Air Fryer
Servings
:
4
6 rolls per serving
Ingredients
Ingredients
1

bag

frozen pizza rolls

depending on the size of your air fryer, you might need to prepare in two batches
Instructions
Instructions
Cook at 380°F | 180°C for 8 minutes

Shake the pizza rolls when 4 minutes are left in cooking time.
Tools used in this recipe: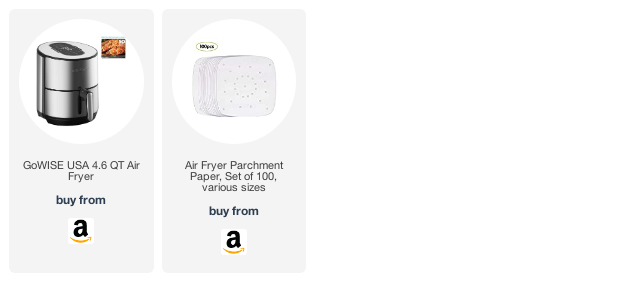 Amazon and the Amazon logo are trademarks of Amazon.com, Inc, or its affiliates.