As an Amazon Associate, we earn from qualifying purchases.
Sometimes, nothing tastes better than a good, old-fashioned hamburger. This anytime classic meal can be dressed up or down, served with piping hot fries, a side salad, or a simple bag of your favorite chips. In the summertime, the thought of cooking out makes us want to fire up the grill, but in the off-season, in the event of rain, or simply because you want a quicker alternative, a hamburger air fried to perfection is never a bad choice!
The Classic Hamburger/Cheeseburger in the air fryer
Everyone has his or her own special recipe for hamburger patties. Some add secret sauce to the ground beef. Others add their favorite spices. But whatever your preference–savory, spicy, or tangy–air frying a cheeseburger or hamburger will become a favorite go-to for busy weeknight meals, rainy weekends, and even sunny Fourth of July celebrations. Stay cool in the comfort of your own home while you cook these delectable burgers.
For more formal or health-conscious meal prep, serve these burgers on a whole wheat bun topped with plenty of veggies, alongside nutritious spinach and strawberry salad. No carbs? No problem! Wrap these patties between two pieces of lettuce and enjoy! For less formal events or cookouts, serve with fries, onion rings, or your favorite chips. To add variety, you can also experiment with different types of cheese, like jalapeno cheddar or smoked Havarti, or different buns, like sourdough or pretzel.
We all love our burgers a certain way. Save time on the patties by trying them in your air fryer. We promise you won't regret it!
If you liked this post, try one of these:
Air fryer Classic Hamburger
Air Fryer Hamburger
Quickly cook hamburgers in your air fryer
Keyword:
air fried hamburger, hamburger
Ingredients
1

pound

ground beef

(I prefer 80/20 for juicier burgers)

sandwich buns

desired toppings

(lettuce, tomatoes, onions, etc.)
Instructions
Preheat air fryer to 390 degrees while you're preparing your burgers

Shape ground beef into the desired number of patties.

Place into air fryer basket.

Cook at 390 degrees Fahrenheit (199 degrees Celsius) for 12 minutes, flipping halfway through.

Note: DO NOT PRESS THE BURGER, that is what makes them dry.

If desired, add cheese and cook another minute to melt.
Tools used in this recipe: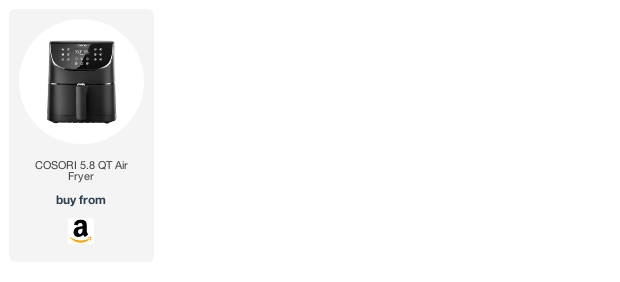 Amazon and the Amazon logo are trademarks of Amazon.com, Inc, or its affiliates.