As an Amazon Associate, we earn from qualifying purchases.
Do you love hot dogs? How about pulled-pork barbecue? Well, we decided to combine two of our favorite foods into a delicious gourmet hot dog recipe perfectly prepared in your very own air fryer! This one is hands-down my favorite hot dog, so I am pleased to present our Air Fryer Pulled Pork Barbecue Hot Dog!
Why a Barbecue Hot Dog?
Simple. It's delicious!
The sweet and smoky flavors of the barbecue sauce and pork provide the perfect topping to the ordinary hot dog. The result is a savory hot dog that will soon become a favorite family treat.
Plus, the hot dogs and buns (if you like them toasted) can be easily and efficiently prepared in the air fryer, which prevents you from standing outside in the summer heat over a hot grill or getting soaked if you're craving one of these delicious dawgs in the middle of a downpour.
Preparing the Barbecue
Now, some people are crazy about barbecue and are extremely passionate about smoking the pork, creating the perfect sauce, and pairing it with the perfect sides. For our purposes and to expedite the cooking process, we used store-bought pulled pork. However, if you are a  barbecue snob, you are perfectly welcome to smoke your own and make a day of it!
Finishing Touches
My favorite way to eat these hot dogs is to add coleslaw on top of the barbecue to add a cool and crunchy texture. However, if you're not a fan of slaw, then these dawgs are delicious on their own. Pair with your favorite baked beans for a simple, delicious meal prepared in minutes.
Pulled Pork Barbecue Hot Dog
Keyword:
Air Fried Hot Dog, Pulled Pork Hot Dog
Ingredients
Pulled Pork BBQ Hot Dog Ingredients
1

package

Premade Pulled Pork

(or make your own)

1

Hot Dog

1

Hot Dog Bun
Instructions
Pulled Pork Hot Dog Instructions
We used pre-made pulled pork but you could use your own if desired. Our pulled pork required heating in the air fryer for 8 minutes at 350° F | 176° C.

Cut 3 slices diagonal across the hot dog.

Place hot dogs in the air fryer basket. Cook for 5 minutes at 390° F | 199° C.

Put the hot dog on bun and top with pulled pork. Enjoy!
Try one of these tasty spins on the great American hot dog.
Tools and ingredients used in this recipe: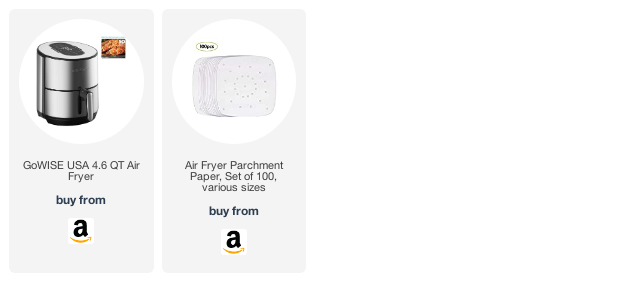 Amazon and the Amazon logo are trademarks of Amazon.com, Inc, or its affiliates.