As an Amazon Associate, we earn from qualifying purchases.
If you're not a fan of boiled or microwaved hot dogs, save yourselves the time it takes to heat up the grill. Simply cook your hot dogs in the air fryer.
Cooking your hot dogs in the air fryer takes less time than boiling or grilling, and you can avoid the rubbery texture of one prepared in the microwave. With your air fryer's non-stick basket, you'll save yourself a ton of clean-up time when compared to scrubbing the grime from your grill or cleaning exploded bits from the microwave.
Plus, it takes only five minutes in the air fryer.
The result is a mess-free quick dinner your family will love. The same cooking instructions apply to brats, Polish Sausage, and Turkey or Chicken dogs. Though we didn't air fry traditional hot dogs, we made Cheddar Brats, which are larger in size and more flavorful, especially for cheese lovers. The cook time, temperature, and results were the same!
Perfect Air Fryer Hotdog
Making the perfect hot dog in the air fryer.
Keyword:
Air Fried Hot Dog, Air Fryer Hot Dog, Hot dog in the air fryer
Ingredients
Ingredients
1

hot dogs

(I prefer Nathan's or Hebrew National)

1

hot dog buns
Instructions
Hot Dog air frying instructions
Preheat the air fryer to 390 ° F | 199 ° C for 5 minutes.

Add to air-fryer, and air fry your hot dogs @ 390 ° F | 199 ° C for 5 minutes. You may cook any amount of hot dogs, but try to keep it to a single layer for best results.

If you prefer a slightly toasted bun, add your bun during the last minute.

Dress up your dog with your favorites: ketchup, mustard, onions, relish, whatever suits your fancy.
Try one of these tasty spins on the great American hot dog.
Tools and ingredients used in this recipe: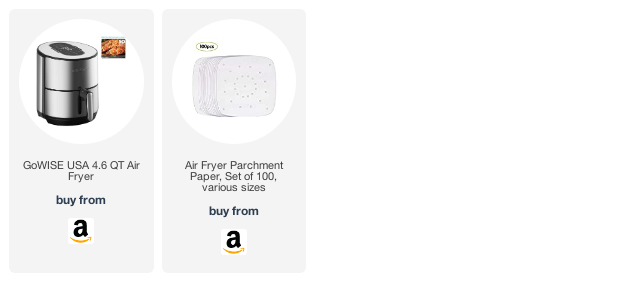 Amazon and the Amazon logo are trademarks of Amazon.com, Inc, or its affiliates.