As an Amazon Associate, we earn from qualifying purchases.
Whether you're prepping for a holiday potluck or planning a game-day spread, the humble quiche is a welcome addition to any great party. Cheesy and oh-so-delicious, speed up your party prep by trying our mini spinach quiche in the air fryer.
Save Time with Quiche in the Air Fryer
With no time wasted pre-heating the oven, making quiche in the air fryer is a huge time saver. In the oven, quiche is cooked at a low temperature for about 30 to 45 minutes, depending upon the size of the pie. Add 8 to 10 minutes for the pre-heat, and you've been baking for around an hour.
Thanks to your air fryer's rapid air technology, however, a frozen quiche heats through in only 15 minutes. Similar timing applies with made-from-scratch quiche, which can be prepped and cooked in as little as 30 minutes, or with frozen petite quiche bites, which takes around 10 minutes. Just be sure to get the temperature right so that you don't burn the cheese before the middle of the quiche cooks.
With the time you save by cooking this delicious dish in the air fryer, you'll have plenty of time to concentrate on additional finger foods for your holiday party or get-together.
Try one of these other great breakfast options:
Frozen Quiche in the Air Fryer
Keyword:
Air Fried Frozen Quiche, Air Fryer Frozen Quiche, Frozen Quiche in air fryer, Quiche in the Air Fryer
Ingredients
Ingredients
4

Frozen Quiche

one serving
Instructions
Instructions
Place the frozen quiche in the air fryer basket.

Cook at 350 for 15-20 minutes.
Tools and ingredients used in this recipe: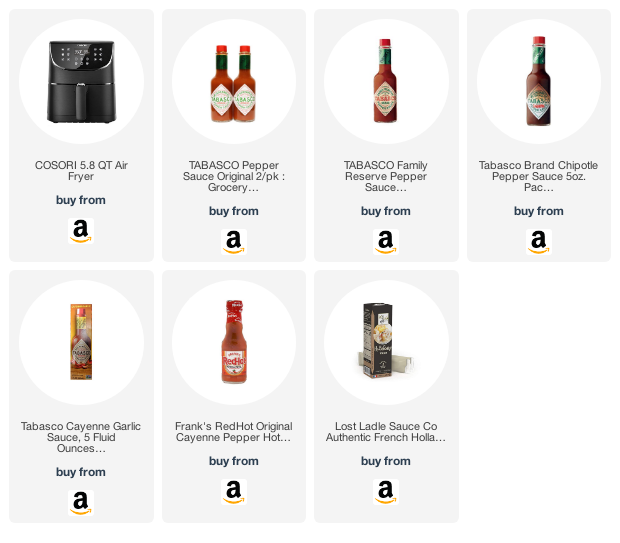 Amazon and the Amazon logo are trademarks of Amazon.com, Inc, or its affiliates.