As an Amazon Associate, we earn from qualifying purchases.
I do admit that I love Dr. Praeger's foods, so when I saw Dr. Praeger's Kale Puffs, I had to try and air fry them. Why not?
Making the perfect kale puff
Dr. Praeger's Kale Puffs are essentially tater tots with kale, herbs, and spices. And to be completely honest, who doesn't love tater tots? And if you care about your health, who wouldn't want to try a healthier tater tot?  I know I do. Kale puffs are a great side for any entree, whether you prefer these as a side with Chicken Tenders or a Turkey Burger, you can not go wrong.
Pro Tip:  For the Kale Puff (or Tater Tot), place the tots in a single layer. Stacking your tots can cause your tots to be under-cooked and without a fully crispy outer layer. Nobody wants that.
If you liked these kale puffs, try one of these great air frying recipes:
Dr. Praeger's Kale Puffs
Kale Puffs made easy in the air fryer
Keyword:
air fried kale puffs, air fryer kale puffs, Kale Puff Tater Tots in the air fryer, Kale Puffs in the air fryer
Ingredients
Dr. Praeger's Kale Puffs Ingredients
Instructions
Dr. Praeger's Kale Puffs Instructions
Preheat the air fryer to 390° F | 199° C for 5 minutes.

For easier cleanup use an air fryer liner.

Add the Kale Puffs to the air fryer, and air fry for 9 minutes 390° F | 199° C shaking halfway.
Tools and ingredients used for this recipe: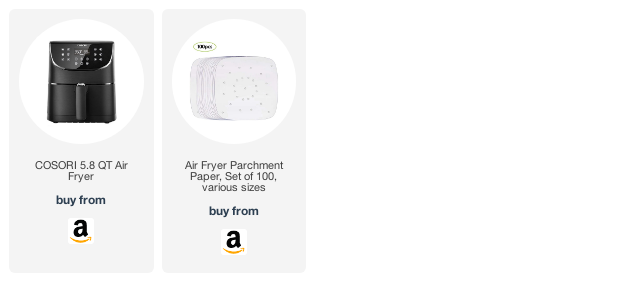 Amazon and the Amazon logo are trademarks of Amazon.com, Inc, or its affiliates.