As an Amazon Associate, we earn from qualifying purchases.
Often times we just want something quick and easy to eat. For me, that means I go to my freezer and dig out a Hot Pocket.
In just 13 minutes, you can have a quick and easy Hot Pocket. And now for the best news – since the temperatures and cooking time are similar for other frozen foods, you can cook multiple items in your air fryer at the same time! Try one of these great combinations:
The combinations are only as limited as your imagination!
Air Fryer Hot Pocket
Quickly air fry Hot Pockets
Keyword:
Air Fried Hot Pocket, Air Fryer Hot Pocket, Hot Pocket in the Air Fryer
Instructions
Instructions
Cook the Hot Pocket in the air fryer for 13 minutes at 390°F | 199°C.

Flip the Hot Pocket with 7 minutes remaining on the timer.
Recipe Notes
You can use air fryer parchment liners for this recipe if you choose. Hot Pockets shouldn't stick to the basket, but the liners will help with clean up. 
Tools used in this recipe: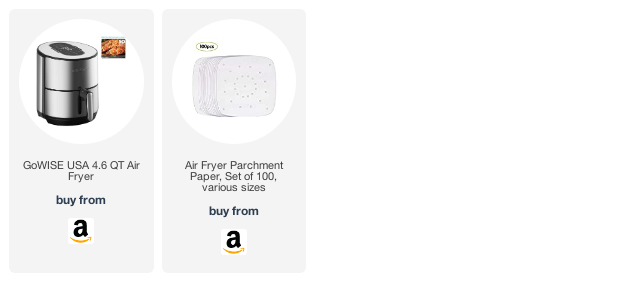 Amazon and the Amazon logo are trademarks of Amazon.com, Inc, or its affiliates.