As an Amazon Associate, we earn from qualifying purchases.
A standard toaster hasn't been on our counter top for years. We moved from a toaster to a toaster oven over a decade ago and used that until we replaced it with an Emeril Lagasse Power Air Fryer. It's a multi-function air fryer that has a 'toast' setting, making it very easy to use. But what about toasting bread in air fryers that do not have all the bells and whistles of the Emeril?
Air fryers and toasting
Even if your air fryer doesn't have a toast button/function, you can still use it to toast bread. Our other main air fryer is a large capacity Cosori 5.8 quart. This is what I think of as a 'standard' air fryer since it has a basket and not a door like a toaster oven. Due to the nature of this basket-style of air fryer, it is basically a fan attached to a heating element. So what happens to lightweight things in a wind tunnel? They tend to move around.
Once all the moisture leaves the bread, the toast may fly around inside the air fryer – it's happened to us. It isn't a big deal, but you should be aware of the possibility. The good news is that if you hear the toast flying around in the air fryer, it's a fairly good indication that your toast is done!
Important note: Because the bread is lightweight and can move around while in a standard air fryer, we recommend against using an air fryer liner when toasting bread. Because if your bread moves around, the liner will as well and could easily connect with the heating element.
Whether you like your toast with butter, jam, avocado, or peanut butter, try prepping it the air fryer next time.
Try one of these other great air frying breakfast recipes:
Air Fryer Toast
Keyword:
Air Fried Toast, Air Fryer Toast, Toast in the air fryer
Servings
:
2
pieces of bread
Ingredients
Toast Ingredients
2

slices

Bread

Any type, any thickness
Instructions
Toast Instructions
Add your bread to the air fryer basket. Set the temperature to 400° F | 204° C, and air fry for 4 minutes. If you have very thin sliced bread, your toast will probably be done in 3 minutes. If you like your toast dark, add 30 seconds more.

Due to the nature of the air fryer fan, during the end of your toasting, you may hear your toast moving around in the air fryer, this is no reason for alarm. The moisture has now left your bread.

Top with butter, avocado, jelly, or peanut butter. But most of all, enjoy!

Tools and ingredients used in this recipe: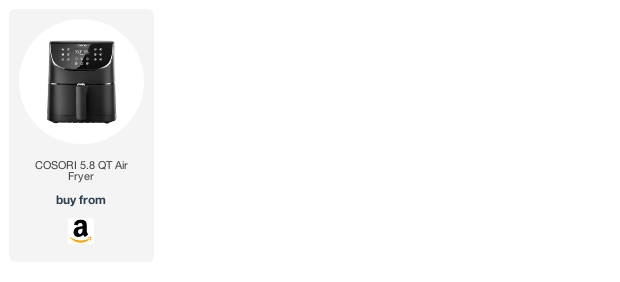 Amazon and the Amazon logo are trademarks of Amazon.com, Inc, or its affiliates.