As an Amazon Associate, we earn from qualifying purchases.
I truly like bagels, and I love cream cheese, so imagine my elation when I find bagels with cream cheese at my local supermarket.   What intrigued me was the as seen on Shark Tank emblem on the box…Bantam Bagels Frozen Mini Stuffed Bagels

Bantam Bagel History
Bantam Bagels made their pitch to Shark Tank Season 6, Episode 13, in 2014, they struck a deal with Lori, for 25%, for $275,000 dollars.   Within eight months, Bantam Bagels made over $2 million in sales.   From there Bantam Bagels took their product to 32 Starbucks locations in their local NY area.   The cream cheese-filled bagels tested very well, and eventually expanded to over 400 Starbucks locations.  In 2018,  owners Nick and Elyse Oleksak sold their product to T. Marzetti Co. for $34 million dollars
Why air fry Bantam Bagels?
Why not?  Air frying usually faster and healthier than other options,  this case is no different.  Preheat, toss in the pretzels and set the timer, it is that simple. Bantam Bagels pair nicely with a cup of coffee, or your favorite tea.
Try one of these other great breakfast favorites.
Bantam Bagels Frozen Cream Cheese Filled Mini Bagels
Cooking Bantam Bagels in the air fryer
Cuisine:
American, Hebrew
Keyword:
Air Fried Bantam Bagels, Air Fryer Bantam Bagels, Bantam Bagels in Air Fryer, Cook Bantam Bagels in the air fryer
Ingredients
Bantam Bagels Ingredients
6

Bantam Bagels w/ cream cheese
Instructions
Bantam Bagels Instructions
Preheat air fryer to 400° F | 204° C

Add parchment paper liner to the air fryer.

Air fry your Bantam Bagels at 400° F | 204° C for 8 minutes.
Tools and ingredients used for this recipe: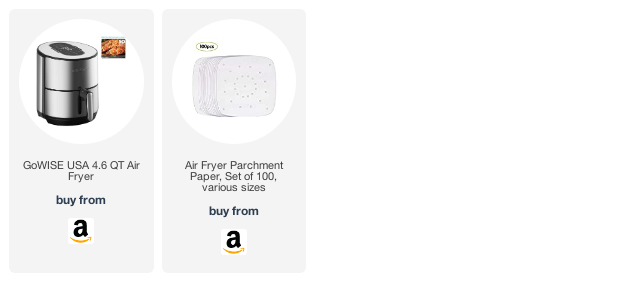 Amazon and the Amazon logo are trademarks of Amazon.com, Inc, or its affiliates.