As an Amazon Associate, we earn from qualifying purchases.
Have you ever wanted to know how to cook a frozen burrito in your air fryer?  You should, because toaster ovens cook too slow, and microwaves have a tendency to make the burrito insides ooze all over the place.   In just a few minutes you can have the perfect frozen burrito.
How to Air Fry a frozen burrito in the Airfryer.
I am a huge fan of the frozen burrito, they are just the right size for lunch or a mid-day snack.    On top of that, you can fill the remainder of the bottom of the air fryer with Tater Tots,  Curly Fries, or Waffle Fries and take the burrito from a snack to a meal.
Tip: You can also cook a side dish, at the same time as your burrito. The key is to layer your side dish alongside the burrito in a single-layer.   If you overfill the basket, your food could be undercooked, but by adhering to the single-layer rule, everything will be fine.
Additional air frying ideas:
Frozen Burrito in an Air Fryer
How to cook a frozen burrito in the air fryer
Keyword:
Air fried frozen burrito, air fryer frozen burrito, Frozen burrito in the air fryer
Ingredients
Frozen Burrito Ingredients
Instructions
Frozen Burrito Instructions
Air fry for 12 minutes at 380° F | 180° C flipping halfway.

Note: Not all air fryers cook the same, use a food thermometer to make sure that the insides of the burrito are at least 160° F | 71° C. If not, air fry for an additional 2-3 minutes.
Tools used in this recipe: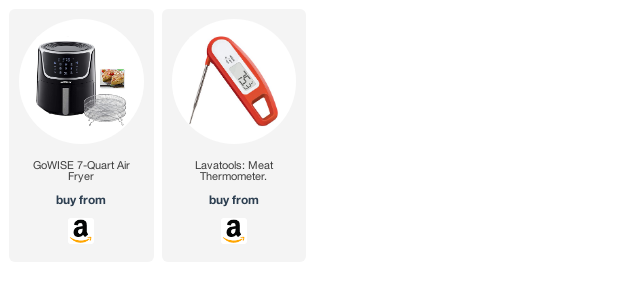 Amazon and the Amazon logo are trademarks of Amazon.com, Inc, or its affiliates.